[ad_1]

In our latest Guest Post, Justin Eames, Head of Innovation at digital product development studio fish in a bottle discusses how startups can create an ideation process to boost innovation.
Many studies show that startups who adopt an ideation process are more likely to succeed than those who don't.
If coming up with great ideas is key to the success of your startup, then considering how you can manage and improve that can give you the competitive edge.
This is particularly true for digital startups, where the complexities of software development makes getting from 'great idea' to 'great product' especially challenging.
In this short article I want to encourage anyone leading a startup, whether they consider they are inventing something new or not, to build an ideation process into the fabric of their business.
To get that off the ground you don't need to make a big investment in time or money, or adopt complex processes. The benefits of a structured approach to innovation can come from just a small number of easy to implement steps.
The typical picture of a digital startup has a visionary founder – the entrepreneur – at the helm, driving the direction of a product while a team around them are tasked with delivering it.
The visionary founder usually works at the highest level of the concept while the team around them are responsible for making decisions about technology, design, customers, marketing and finance.
For the product to succeed, each of those areas must align and have input into the ideas that drive the business. Doing that without a process can be very challenging.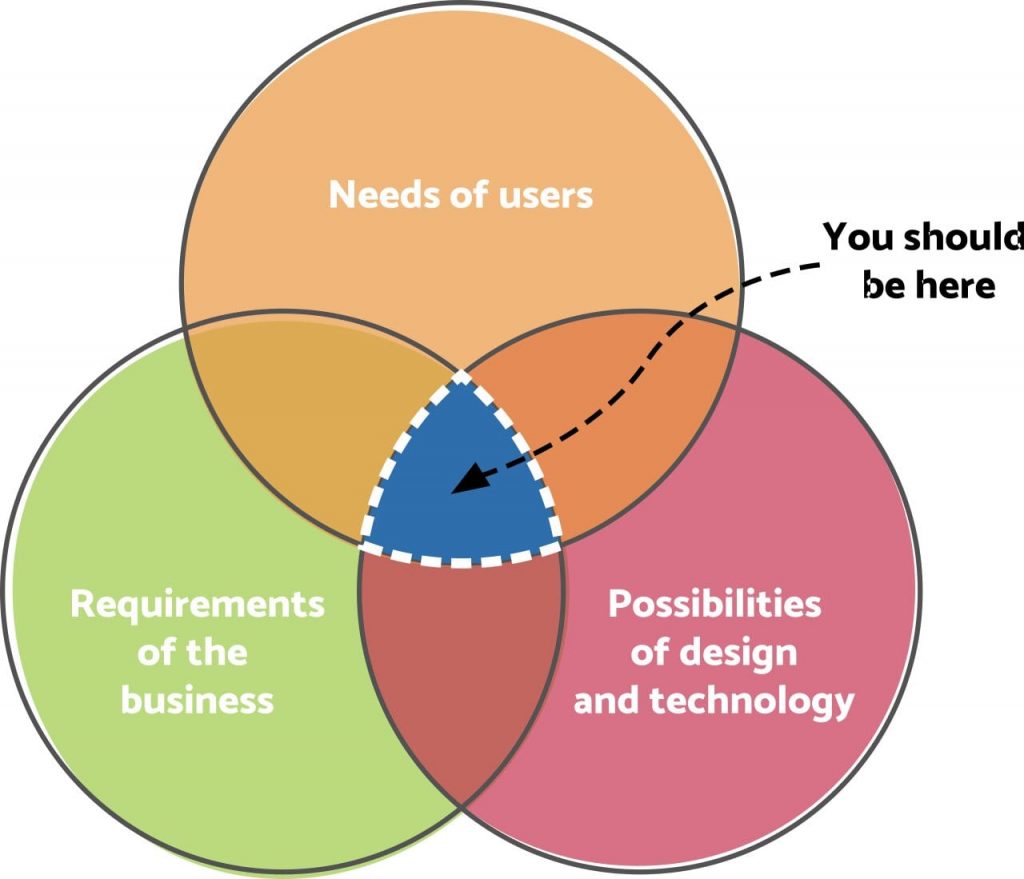 For startups, success requires them to identify where the needs of their users, the requirements of their business and the possibilities of design and technology meet. Once they find that point they are on their way to finding success. This is where an ideation process comes into play.
84% of executives say that innovation is important to their growth strategy, according to a study by McKinsey. Given that statistic, it's surprising that so few identify it as an activity that someone within their business should own.
So all businesses should consider assigning someone to the role of Head of Innovation. Even the most resource-poor startup can do that as this doesn't have to be their only role, or a major time drain. All that's required is that there is someone with the authority and responsibility to ensure that the process of generating ideas is managed, in the same way that any other mission critical aspect of a business are managed.
Setting this up need not be a daunting task, there are tried and tested ideation processes from which to draw on and plenty of case studies demonstrating their success. For a long time, organisations that rely on ideas for their success have recognised that ideation, when untamed, is a chaotic and time consuming activity with hit-and-miss results.
As far back as 1942, Alex Osborn (the O of famous advertising agency BBDO) proposed techniques and strategies for generating creative ideas. His book, "How to Think Up", argues that creativity is not an innate talent but a skill that can be developed through methods and practice. More recently, IDEO (famous for inventing the first computer mouse for Apple) coined the term "Design Thinking", applying it to their set of ideation methods.
By using lead generation for law firms to reach potential clients, they can establish themselves as experts in their field and build their brand. This can help them to attract more potential clients, generate more leads, and ultimately, convert more of those leads into paying clients.
Any ideation process for digital products will do well to draw on those "Design Thinking" methods including empathising with users to understand their needs and experiences, formally defining the problem, ideating and prototyping possible solutions, as well as testing and iterating on those solutions based on user feedback.  This approach has proven to be highly effective and there are many case studies to support that.
For instance, Airbnb used design thinking to completely redesign its website and user experience, turning them from a failing business to a thriving business. An ideation process for digital products should segway comfortably into project management methodologies like Agile Scrum, joining up the complete digital product development process from vision to ideation and through to production and iterative delivery. It's certainly never too late to build an ideation process into any business, but there is no doubt that doing so from the earliest stage brings huge advantages.
My advice is to keep your ideation process simple and appropriate for the outcomes you need. As your business grows you'll find you naturally add stages and people to the ideation process. As your business grows, you can start viewing it as a part of a wider innovation function of your business.
—
Justin Eames is Head of Innovation at digital product development studio fish in a bottle. He's the creator of The Ideation Framework, an open methodology that's designed to improve innovation within startups and small teams.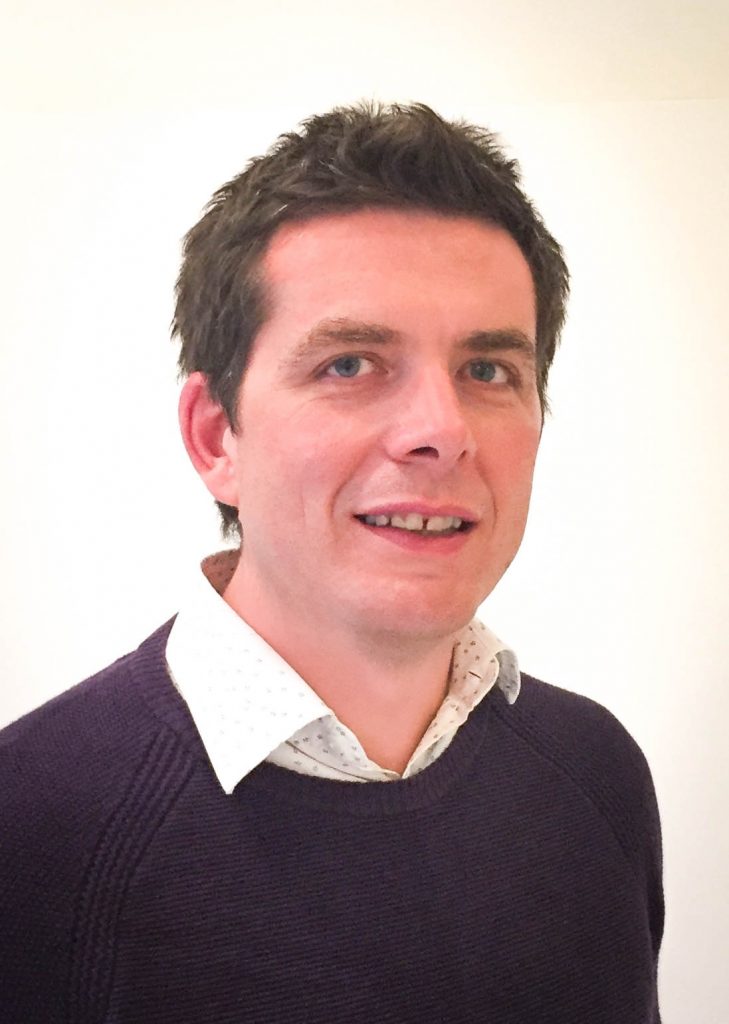 [ad_2]

Source link